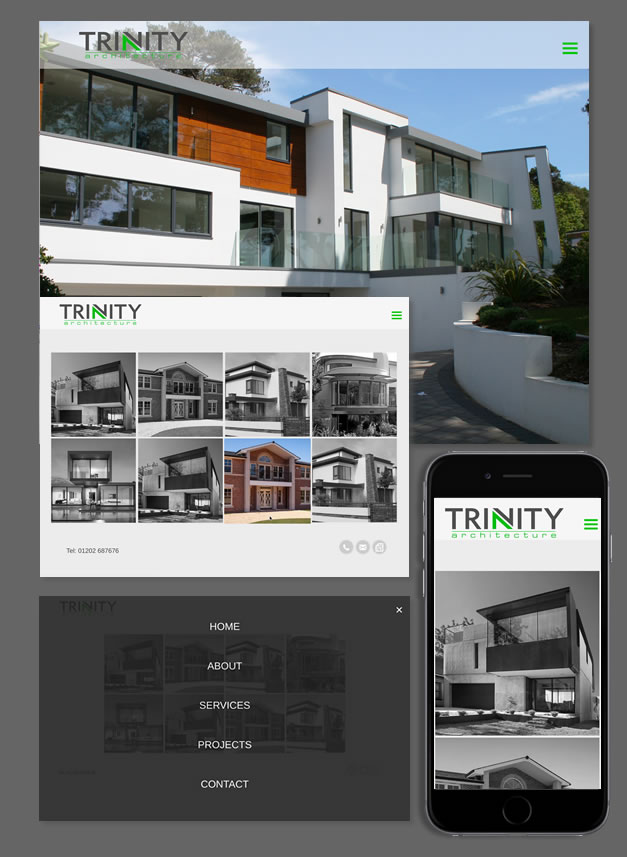 Project
Website Redesign
Malcolm from Trinity Architecture came to us with a request to update their existing website which was now looking a little dated.
Although they could update the projects on their current site, Malcolm felt that a more minimalist modern design would represent their company better.
Malcolm also requested that they have fewer projects within their Projects section so they could focus on their most recent projects and archive their older projects so allowing for a more simplistic modern design.
We came up with this minimalist new look based around their existing logo and marketing materials and created a more modern style full screen menu system.
The site is built within WordPress and is fully client updateable. It is also fully responsive allowing easy viewing on mobile, tablet, laptops and desktop computers which is must for Trinity's audience who commonly view their website whilst out on location from client building sites.
Project Specification Details