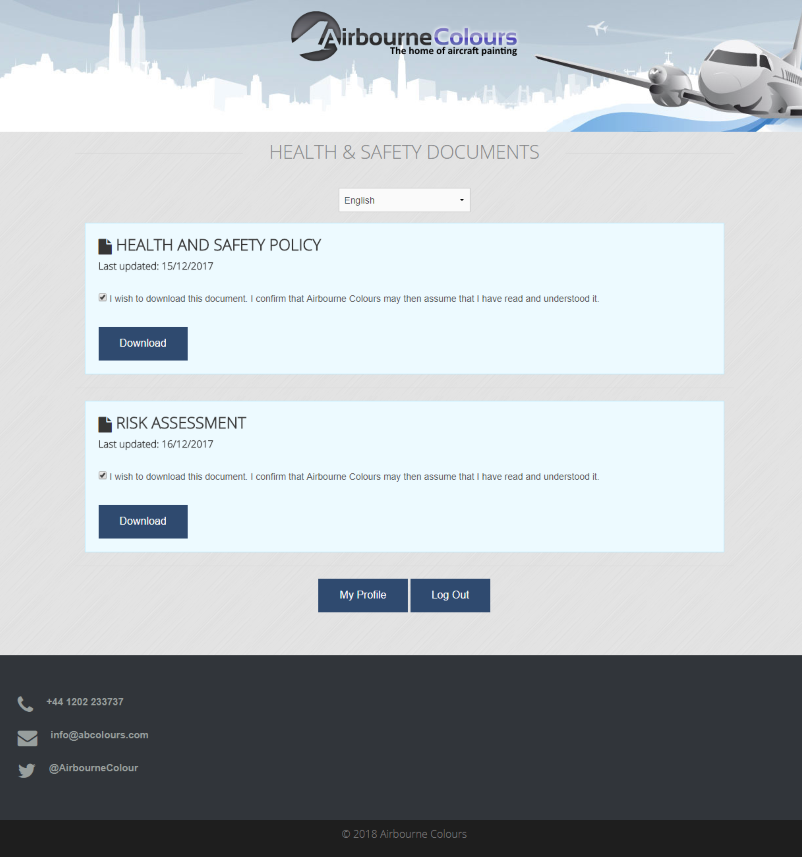 Project
Staff Portal
We were asked by Airbourne Colours to create a portal containing Health & Safety information for their staff at various locations across the UK and the rest of Europe. The international nature of their operations meant that the portal had contain the same set of safety manuals in multiple languages. Our customer also needed to know which staff had accessed which manuals and staff needed to confirm they had read and understood the information.
It was agreed we would create a separate WordPress website hosted on a subdomain of their main site. This separate portal site could then have an entirely separate admin and structure but be recognizably part of the corporate Airbourne Colours family online. We added some custom fields to the standard WordPress user, so that the preferred language of staff could be recorded.
We wrote some of the code to handle uploading and downloading the safety documentation, but we also used the excellent Download Monitor plugin from NEVER5.
This project started to roll out in January 2018. Up to 60 documents per language will be eventually be available in the portal.
Project Specification Details