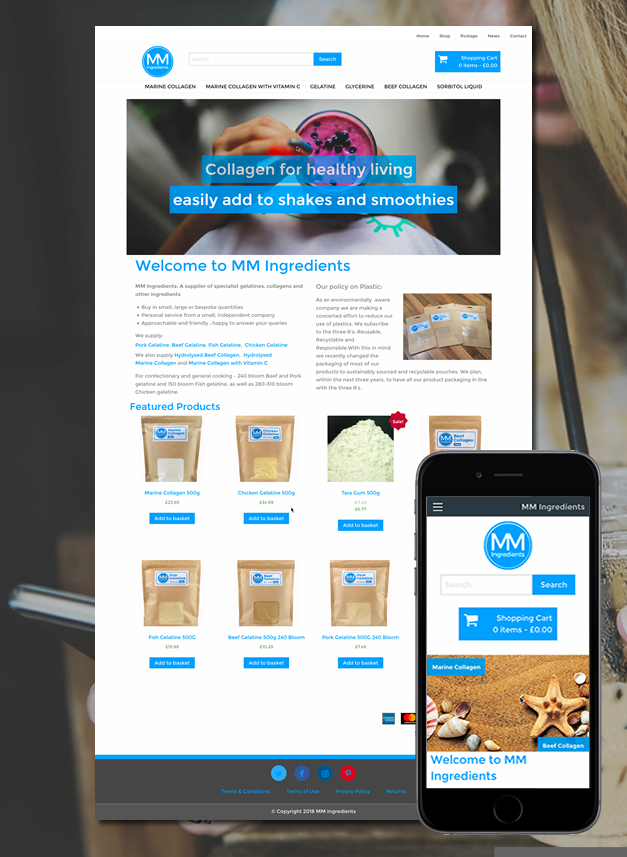 Project
Website Design
MM Ingredients, an existing customer of Website Design for Dorset, had recently had their logo and product packaging redesigned so felt their website needed to brought inline with their new look and could do with a refreshed look.
We came up with the new custom theme look based upon the fresh bright blue and crisp white text of their new logo design.
The site is an online shop for web based sales of collagen and gelatine which can be used as a health food supplement and also as an ingredient for cooking & baking.
The new look site took just a few weeks to finalise and went live at the beginning of 2018 and is the final piece in the companies new branding exercise which includes their online marketing, sales and product packaging.
Project Specification Details