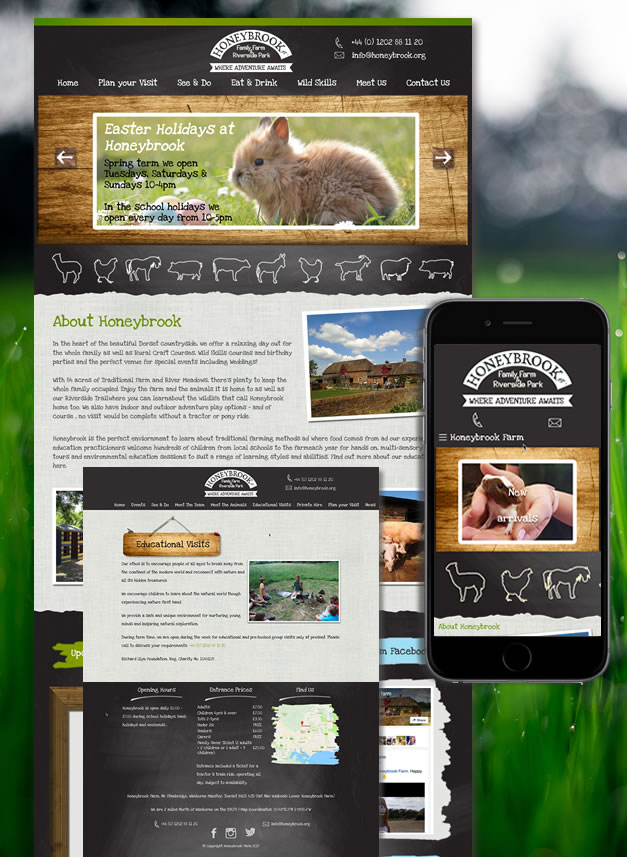 Project
Website Design
Honeybrook Farm came to us as they needed a new updateable, responsive website which could also take online payment for their events.
Honeybrook requested the look of the site reflect a rustic working farm that was also open to the public for family days out, they didn't want the site to look like a farm theme park.
The website layout is designed around the warm rustic farm charm that they requested, it also includes black boards which on a recent visit to Honeybrook Farm we'd spotted were used around the farm for information and announcements.
As requested the site is fully updateable and the staff at Honeybrook are already using this to advertise events taking place throughout the school summer holidays. Customers can book and pay for events online thrrough the new website. We also managed to get the site completed and live ready for the first day of the school summer holidays!
Project Specification Details