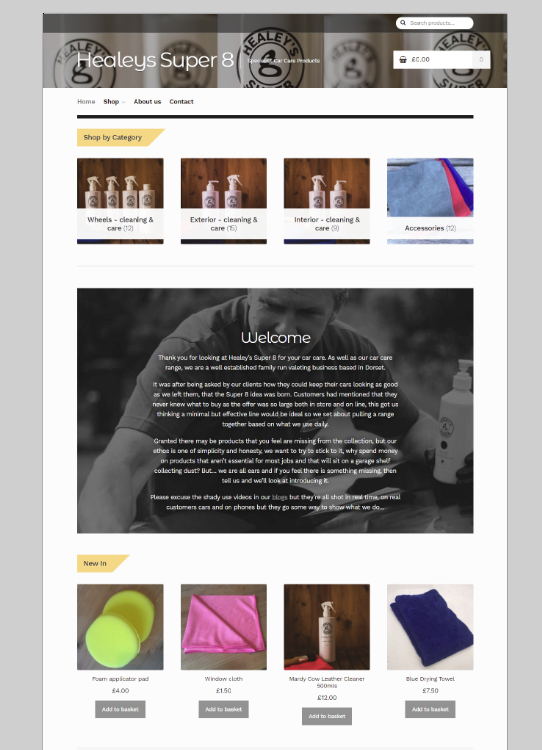 Project
Ecommerce Website
Healeys are a local mobile valeting business which in 2018 began marketing and selling a range of specialist car cleaning products. We helped the Healeys team to purchase and setup "Homestore" one of the WordPress templates sold by Woocommerce.
Using Homestore, Healeys were able to get a basic store up and running incredibly fast. But they wanted some extensive customisation work done to get the homepage, layout, navigation and cart experience to work just right. Remember these are auto detailing people, so everything has to perfect.
We fixed them up with a WordPress child theme adapted from Homestore. We also helped with hosting, PayPal setup, testing & training.
Project Specification Details