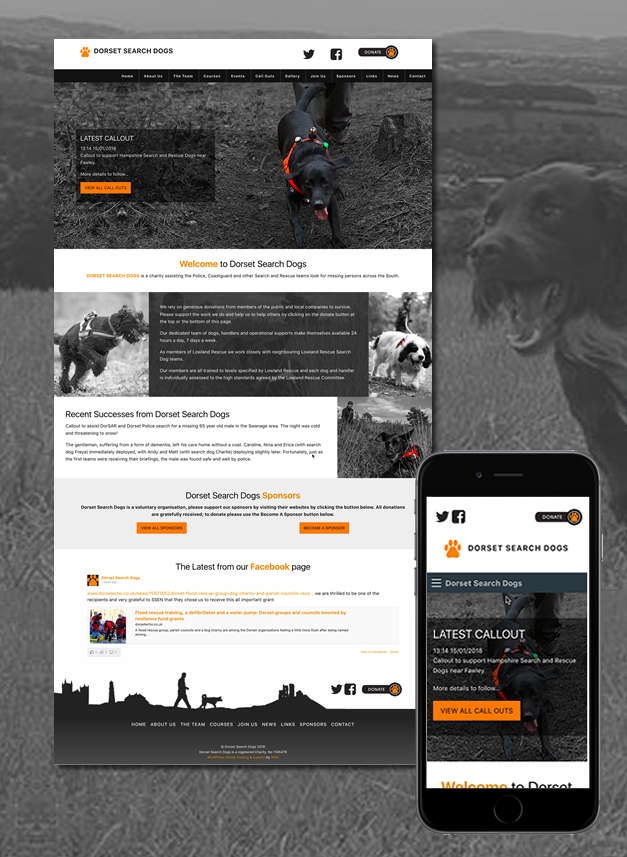 Project
Website Design
The Team from Dorset Search Dogs came to Website Design for Dorset to see if we could help rectify their recently lost website plus possibly help locate their lost data and assist with creating a new website for the charity.
At W4D we used our in-house expertise to locate the data from their old site that was no longer live and we relaunched their website for them.
We then proposed to produce a new website design with a custom WordPress theme, designed specifically for their fundraising and interconnection requirements to their live Call Out data. We did this at a reduced rate as a way of Website Design 4 Dorset supporting the Dorset Search Dogs charity.
The new website was launched in 2017 and has received very positive feedback from the Charity members & supporters alike.
Project Specification Details
Live Data Connection for Call Outs