We're web designers based in Wimborne, Dorset. We'd love to hear from you, contact us today to discuss your next project.
If you would like to contact us regarding any of the services that we provide, we will be happy to discuss your requirements. Please contact us by any of the methods listed below;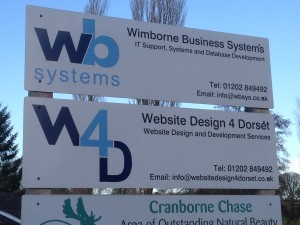 Tel: 01202 849492
Website Design 4 Dorset
Shears Building
Stone Lane Industrial Estate
Wimborne, BH21 1HD
Meet the Team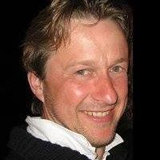 Harry Andrews
Senior Web Developer
Harry is the senior web developer at Wimborne Business Systems and WD4D. Although he initially studied European languages at university he has since translated those language skills into computer languages and is now a very successful IT developer. Harry has been with the company for over 9 years and has recently taken on the role of Director for the W4D subdivision. Harry is dad to 2 children and is a very active supporter of sport within the Wimborne community, he has dedicated lots of his free time coaching a local youth football team.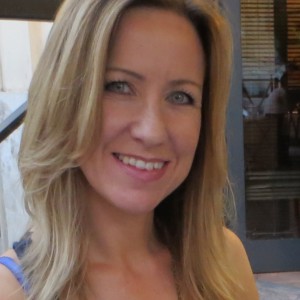 Michelle Bowrey
Web & Graphic Designer
Michelle studied design for 4 years at Plymouth College Of Art & Design then graduated in 1998 with a BSc(Hons) in Media Lab Arts from University of Plymouth and has since continued to work as a Web Designer for various companies in the Dorset area. Now a mum to 2 children she has worked part-time for Wimborne Business Systems and W4D for the past 8 years. Her main skills are in delivering beautiful designs for website layouts, logos and graphics that successfully interpret the client's needs.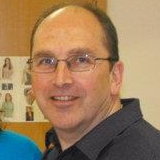 Ian Kirby
Director
Ian has over 20 years of experience of working within the IT Industry, Ian founded Wimborne Business Systems 14 years ago and went on to develop W4D as a subdivision of the business to sell the website design & development skills within Wimborne Business Systems. Ian is an active member of the Wimborne business and social community and you can quite often see him handing out tea and biscuits to late night revelers in Wimborne town centre from the Holtwood Methodist Church Community Bus.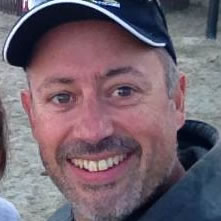 Richard Clarke
IT Consultant
Richard recently joined Wimborne Business Systems & Website Design 4 Dorset from IBM where he specialised in Lenovo products. Richard has over 20 years of experience working within various roles within the IT Industry from Network Administrator for a Software Company through to Web Development. Richard is a fun character in the office and is Dad to 2 children. Between work and being a taxi driver to his kids Richard is a keen amateur musician and can be heard playing keyboards for a local band around Dorset venues.
Mike Grigsby
IT Buyer
Mike is our IT Buyer and Office Manager. Mike did many years service at East Dorset Council before coming to work for WD4D and Wimborne Business Systems. He keeps his finger on the pulse of the latest IT hardware deals and generally keeps the office flowing. Now a grandfather to 6 grand kids, Mike is an keen photographer and a regular volunteer for The Priest House museum in Wimborne.